Country State City Dependent Dropdown for

Any Type Of Form
Auto Populate States and Cities According to selected Country.
In Premium Version we have added many awesome features for you. Now you can use it to any type of form. Just need to put ID/Class of specific dropdown to show the data. Country will be auto selected By User's IP or you can select any specific Default country from backend.
You can show only some of specific countries in your dropdown.
If User want to input manually State/Province or Cities then he can add from the forms. Admin also can add/modify State or Cities from the backend.
We are working on PRO version of Filter Posts By Category Plugin.

Key Features
we create this plugin as Addon for form plugins like Contact Form 7, Ninja Form etc.
Country State City Auto Dropdown FREE Version
Auto Dropdown for Country/State/City.
States will show dynamically.
Cities will show dynamically.
Fast Loading speed.
Compatible with all major themes.
Country State City Auto Dropdown PRO Version
(include all FREE version features)
It Supports to any type of Form.
Auto Set Default Country by user's IP.
Set Specific Default Country for your Contact Form.
Select only specific Countries to show in the dropdown.
Users can enter custom State/City if their State/City is not existed in the dropdown.
Custom error message and placeholders for Country/State/City Fields.
Works with Multiple Forms on same page.
Country State City Dropdown PRO 5.0
Country State City Dropdown for Contact Form 7 5.0 has been launched. It Supports to any type of form/Any type of plugin's form. Now Admin can add/modify/remove States/Provinces and desired Cities to any Specific Country. You can add your missing States and Cities.
License has been added to new version. You need your license key to activate these new awesome features.
Lifetime Support and Updates are available with any type of License Keys.
Live Demo
Here you can check our plugin's live view.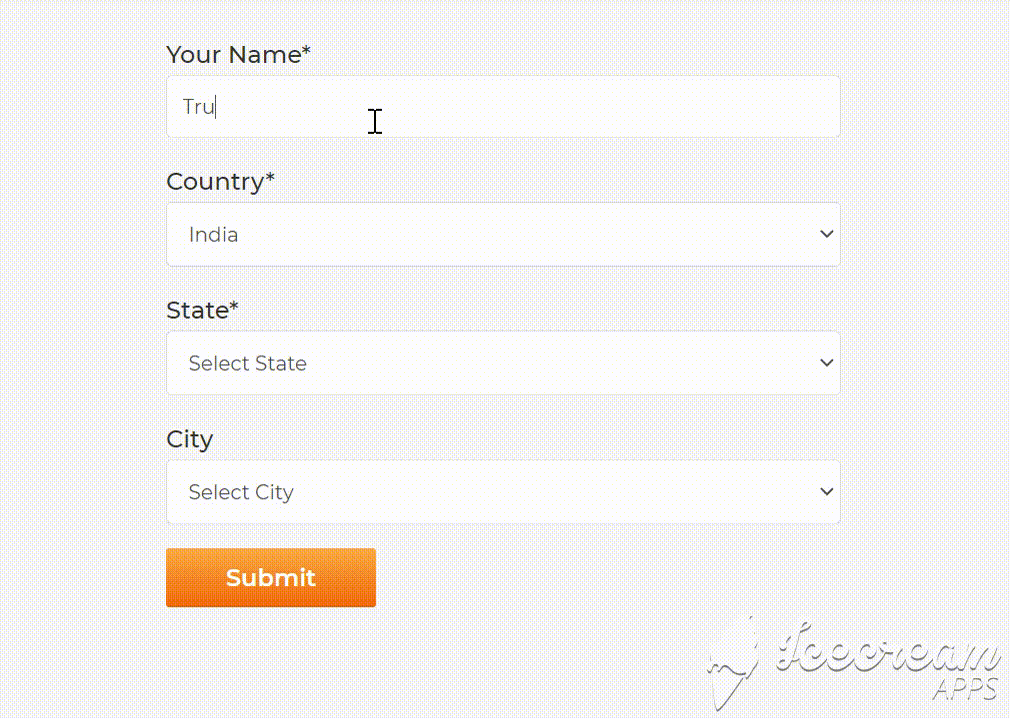 Feel The Premium Admin Panel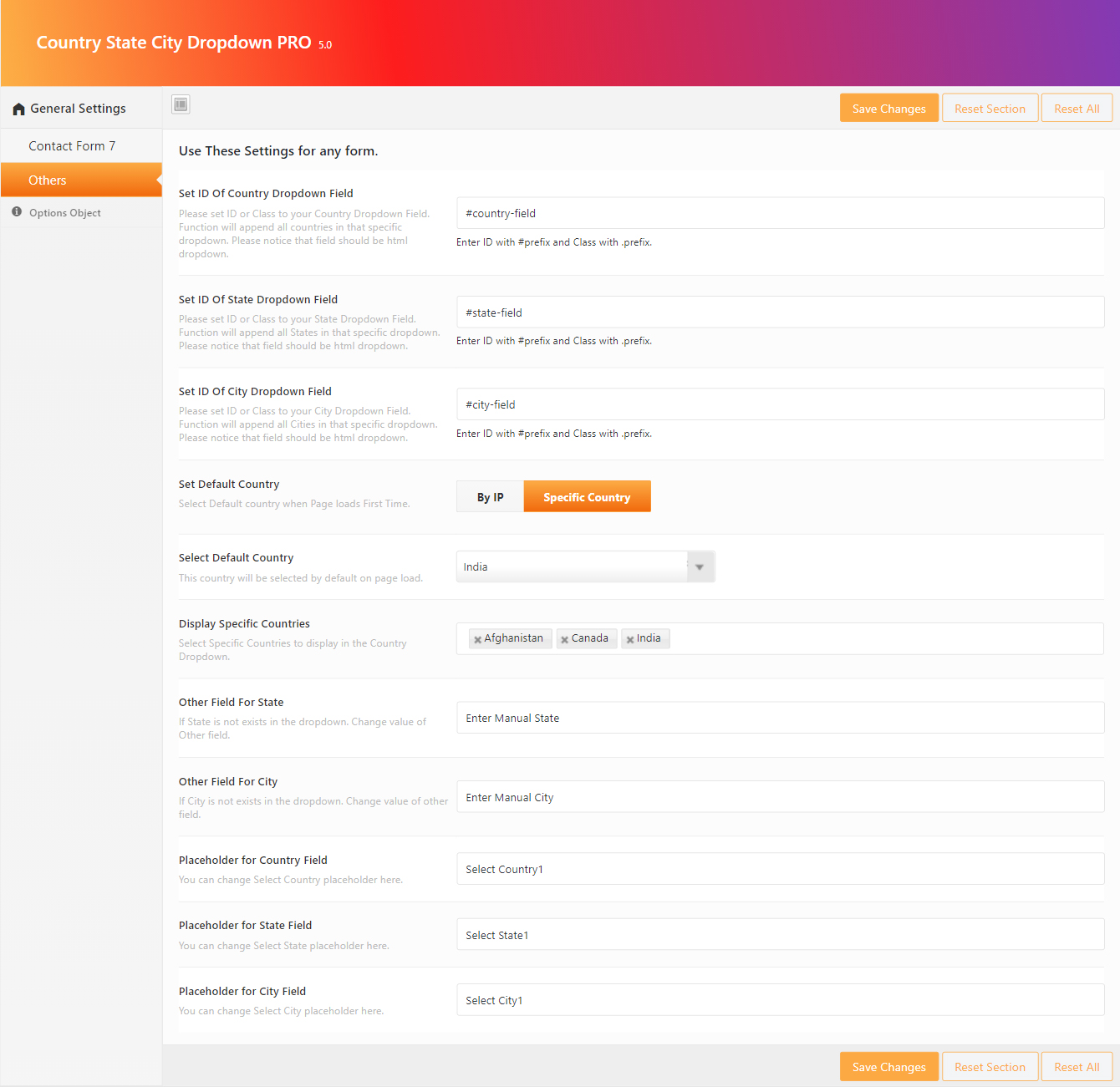 FAQs
Here are common questions/answers.
Can we use it with any other form instead of Contact Form 7?
Yes, Plugin's 5.0 version supports to any type of form.
Is your Country, State, City not in list?
If specific State or City not in the list then user can simply choose 'Other' field and input their own state or city.
Can i select country by default?
YES , Admin can set any Default country from Plugin settings. Admin can set option to auto select country by user's location.
Can i change placeholder text for all fields?
YES , you can modify placeholder like 'select your country', 'select your City' , 'Select City' .
Can i select only few countries of my choice?
YES, Admin can choose only specific countries to show in the form.
Can this plugin show country according to IP address?
YES , It works with GEO location.